World Book Day
At Guardian Angels School we love World Book day and always plan a range of events and activities to take place around the school, to promote reading for pleasure. The main aim of the day is to 'encourage children to explore the pleasures of books and reading by providing them with the opportunity to have a book of their own'. We encourage as many students as possible to get involved. This year, as always, staff & students were invited to dress up as a favourite book character. We had lots of fun watching the teachers perform the story 'Goldilocks and the Three Bears'. Thank you to all those who participated. You all looked fantastic! Each child received a book token, sponsored by National Book Tokens. You can take this voucher into a bookshop & either use it to buy one of the specially produced World Book Day books, or use it towards another book.
Special prizes were awarded to a child from each class for their costumes. Books were also awarded to some children who won the bookmark competition.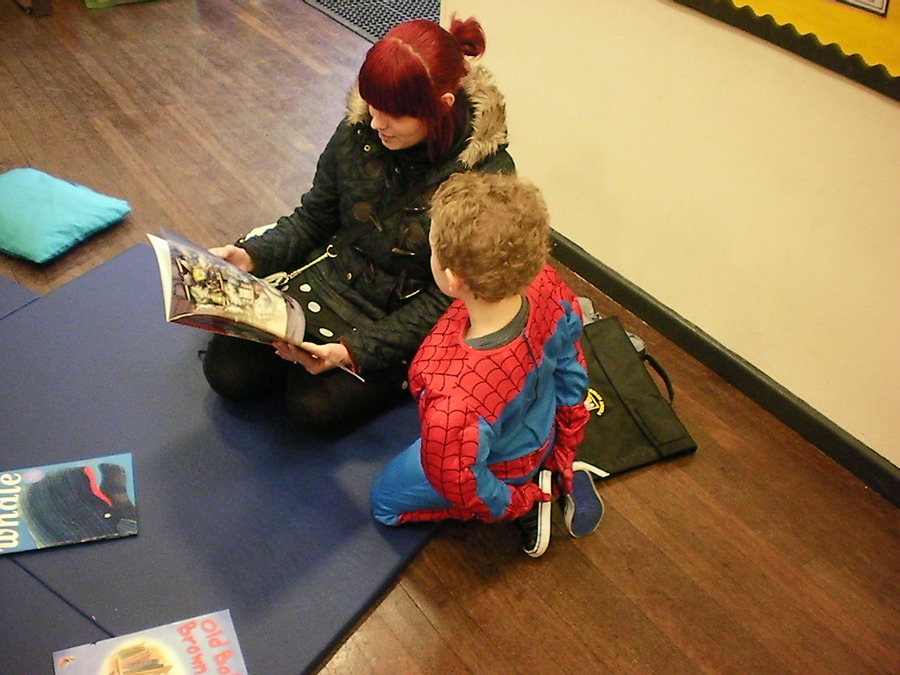 The children read stories with their parents.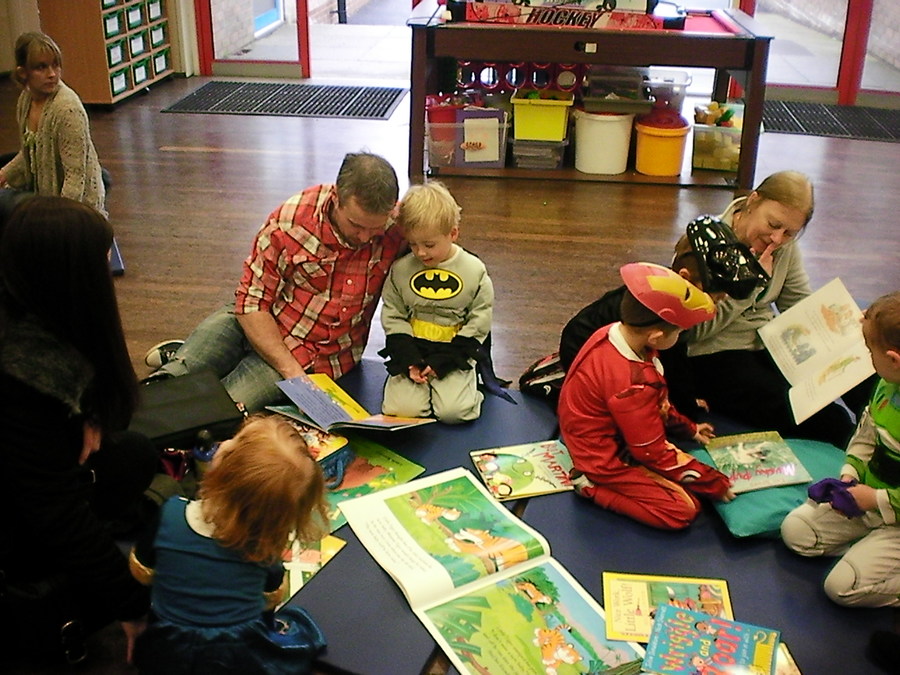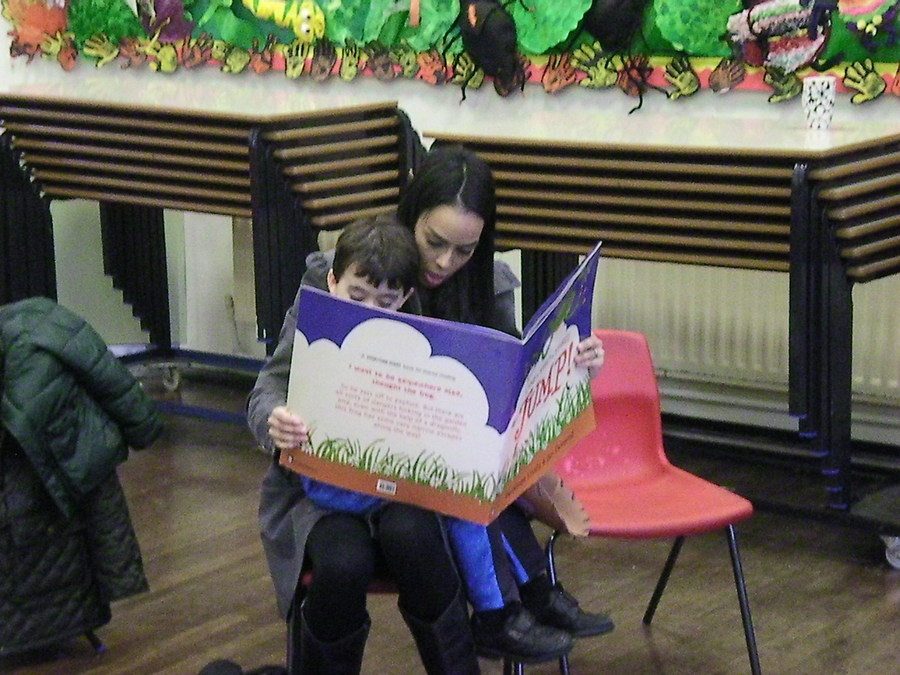 The children listened carefully to the story.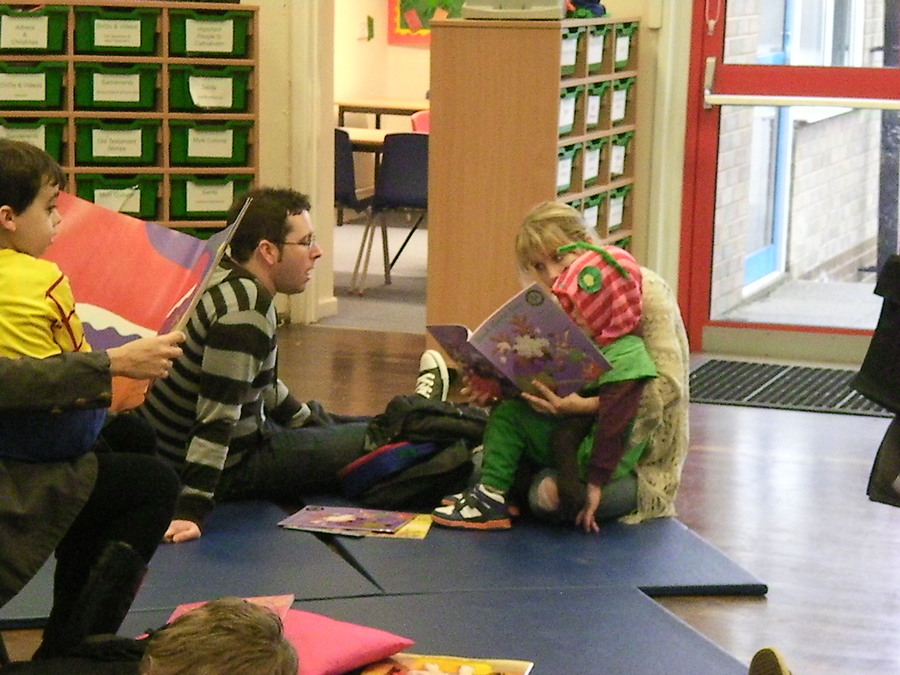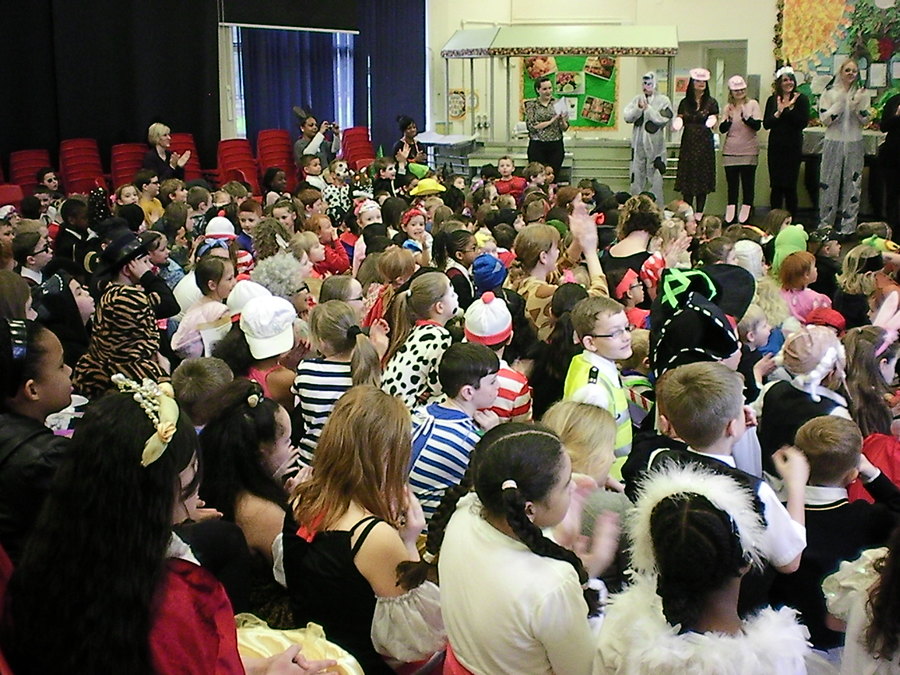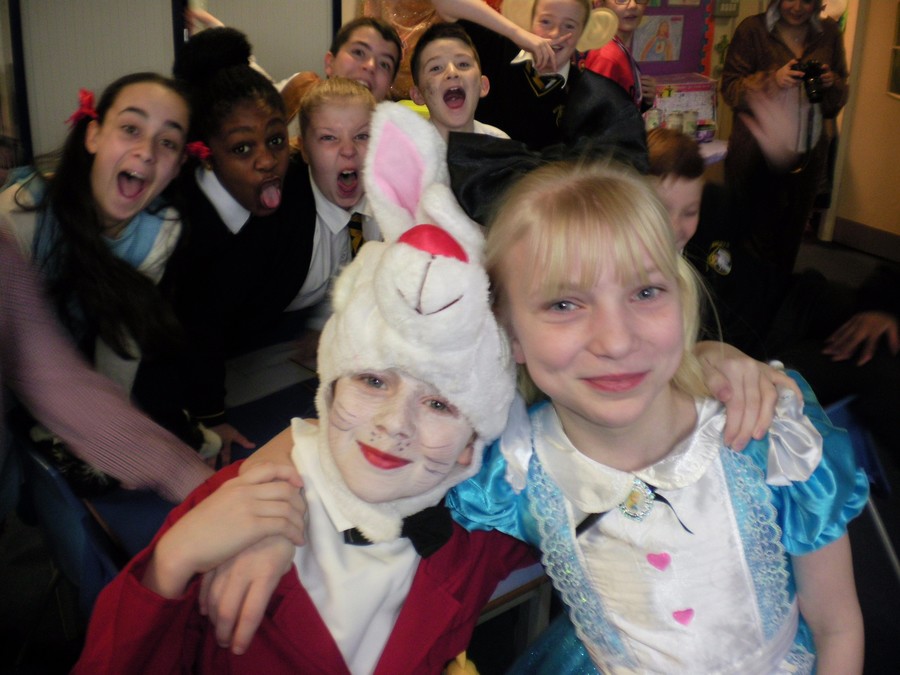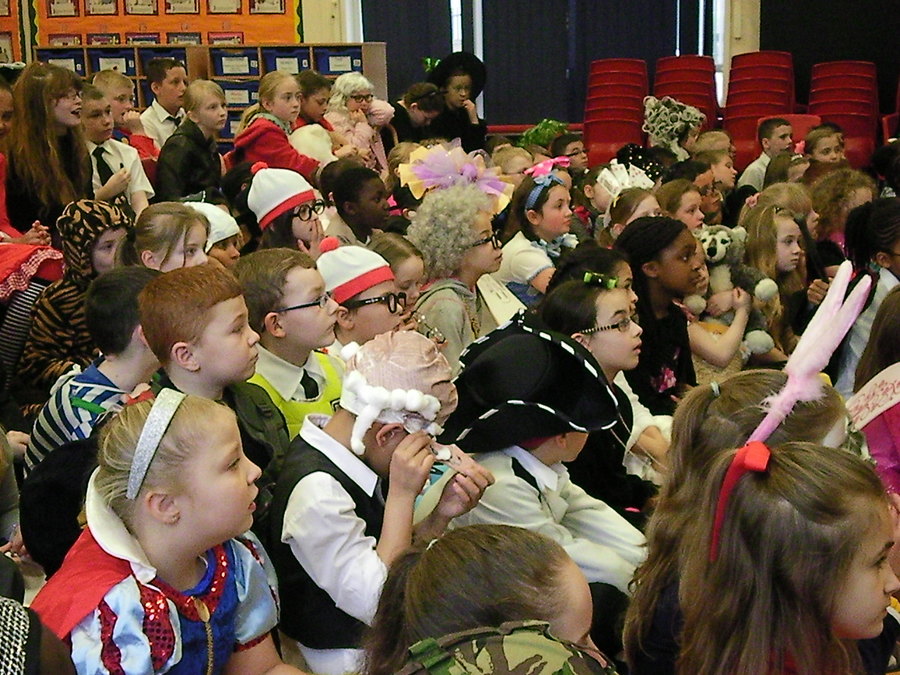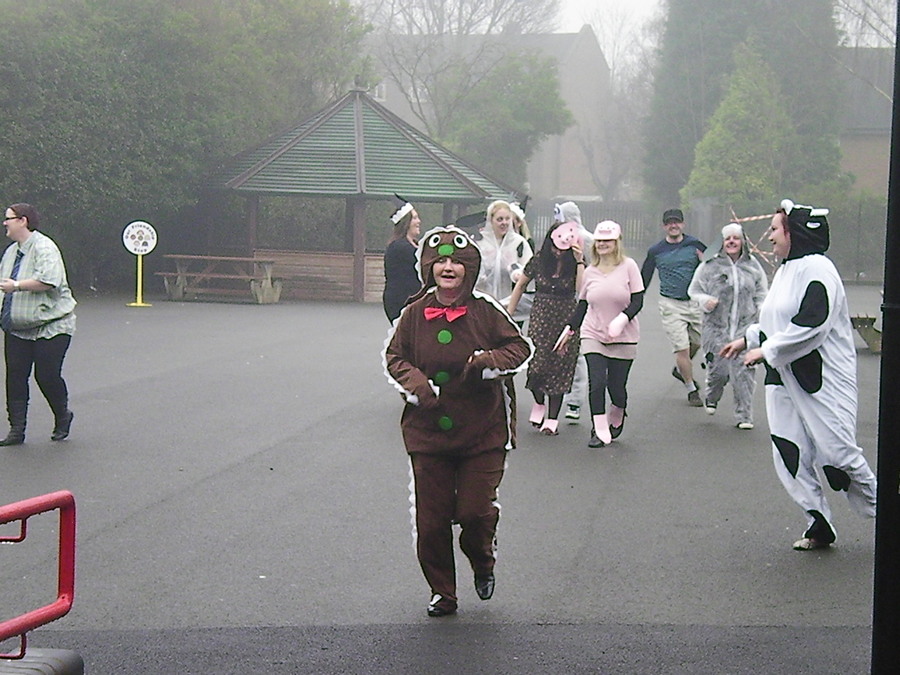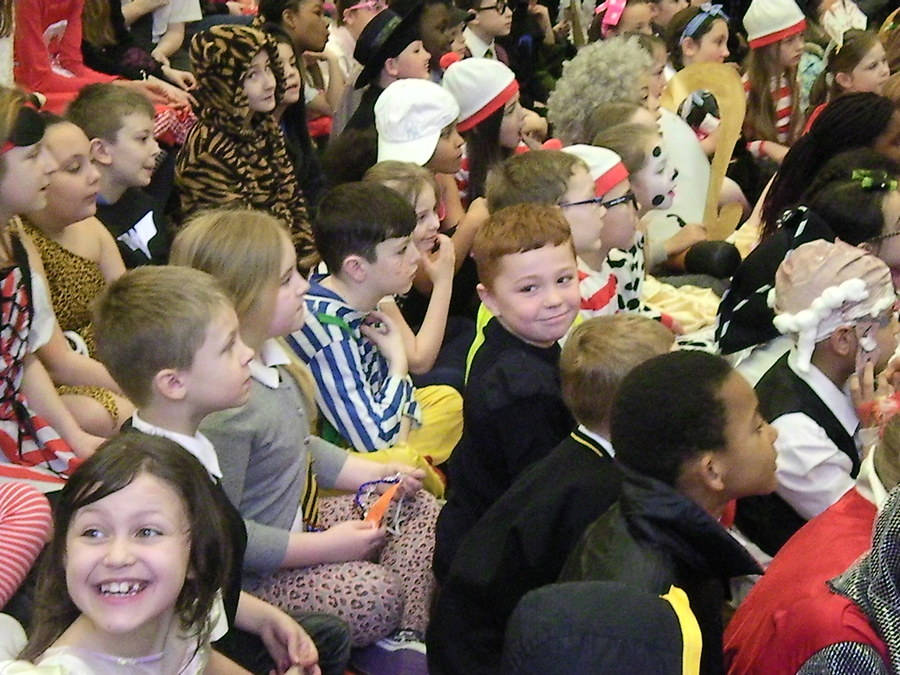 The children thoroughly enjoyed the assembly.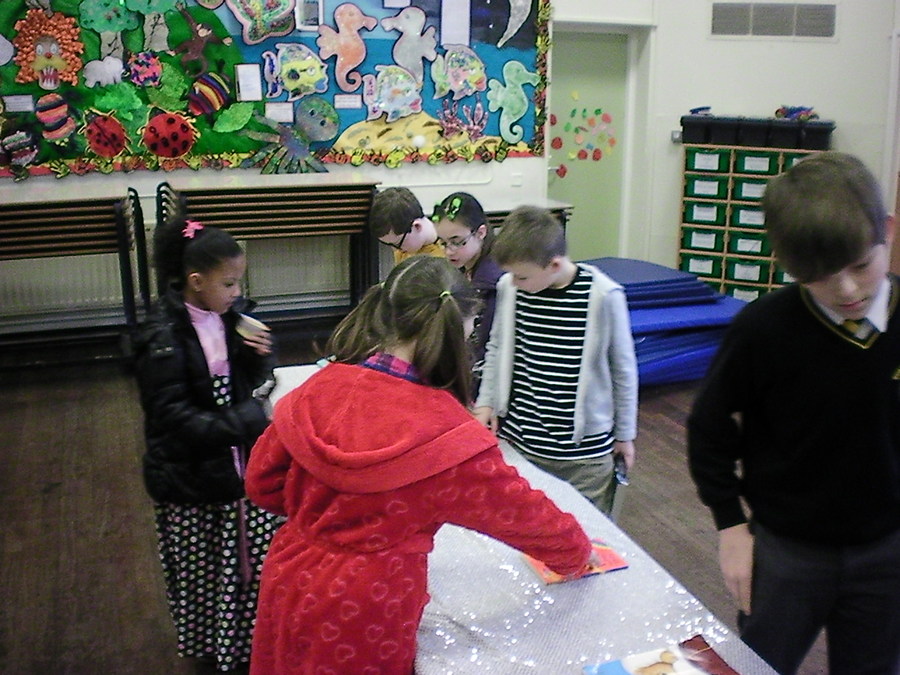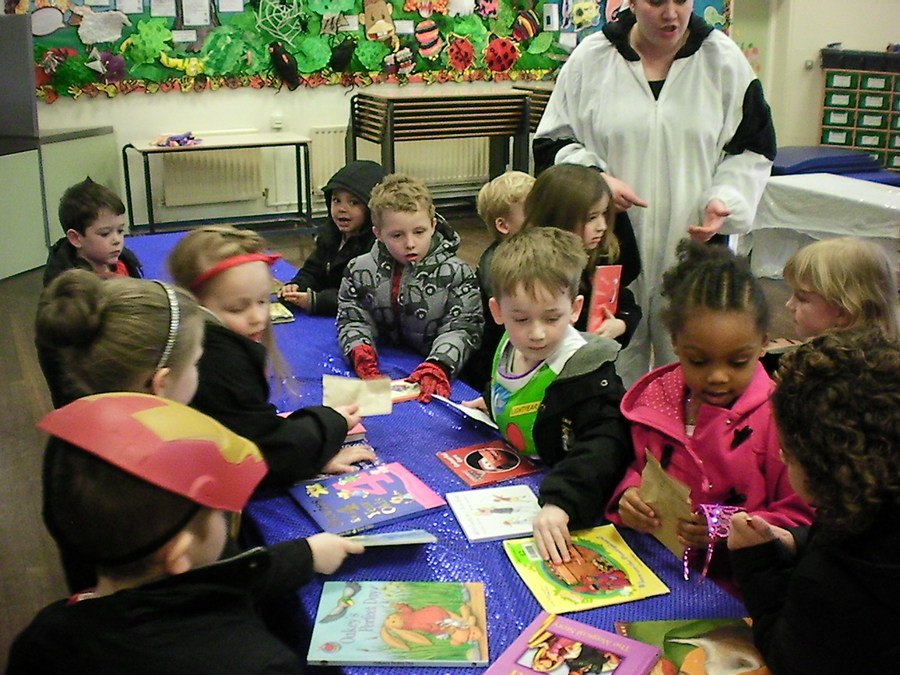 Key Stage One children exchanged some of their old books in the swap shop.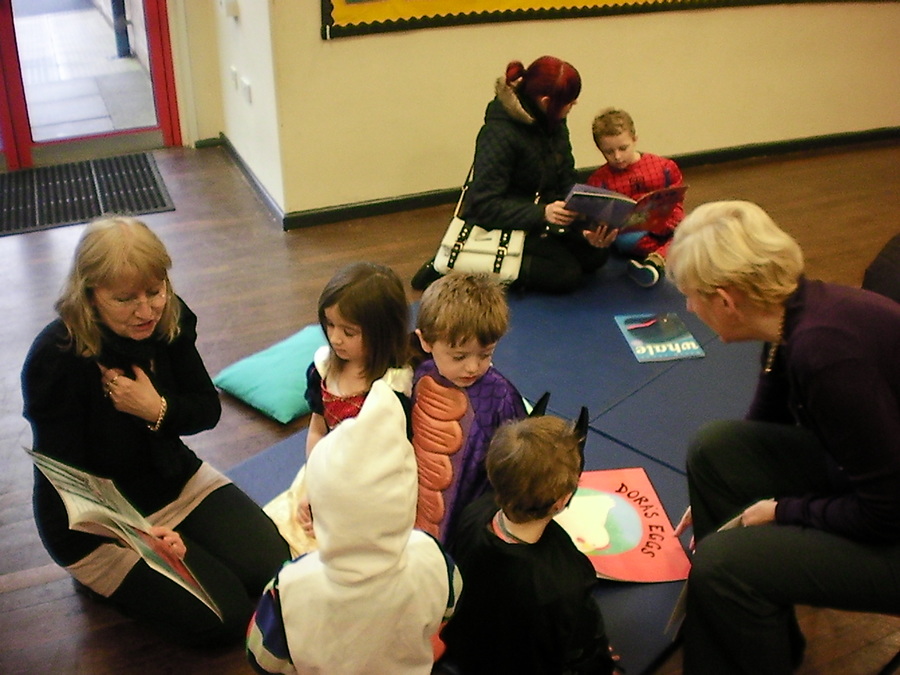 There were lots of books to choose from.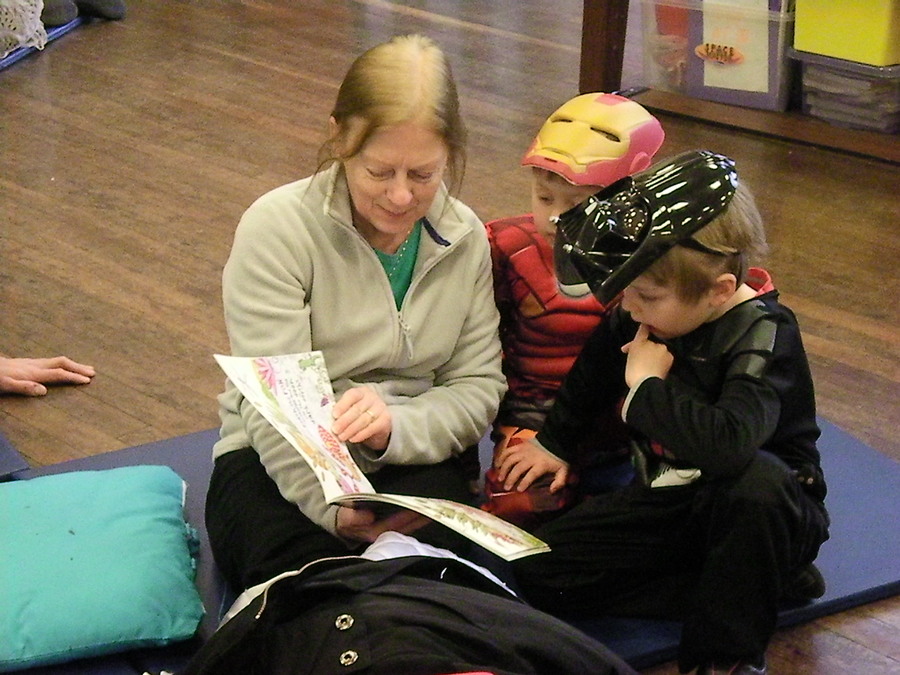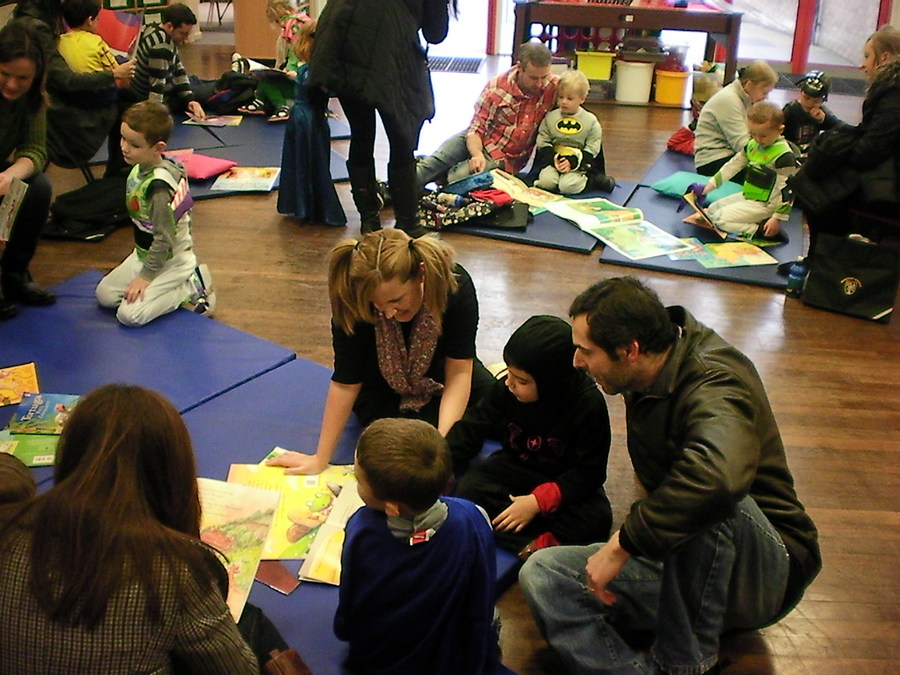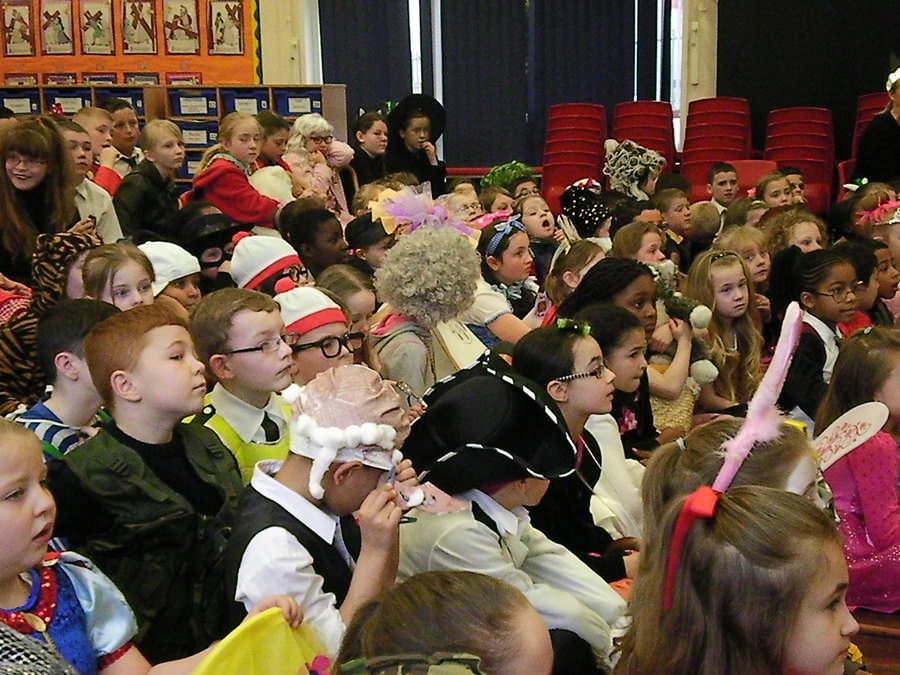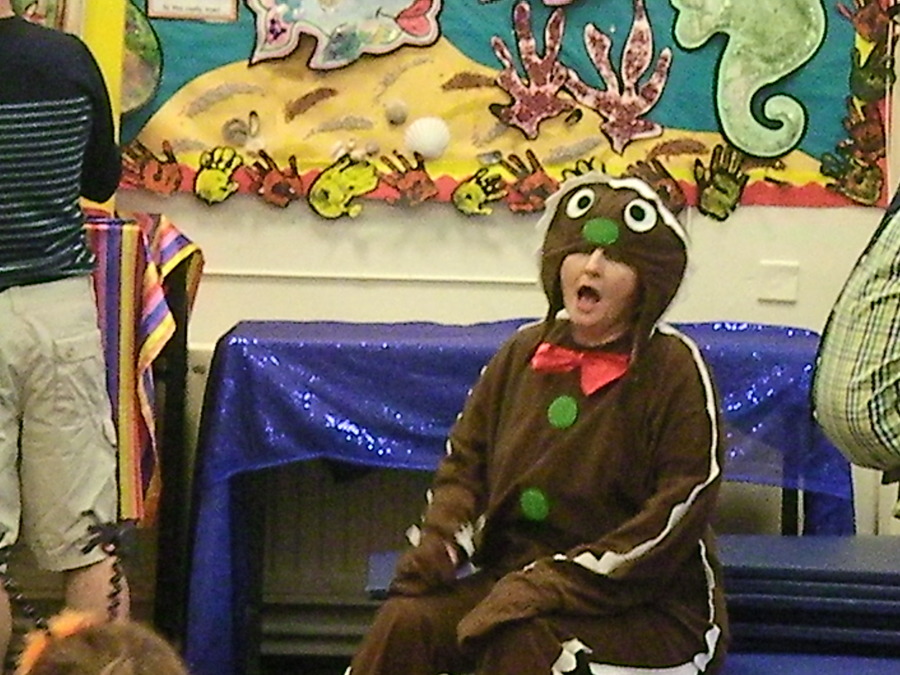 Can you guess who Mrs Naughton was?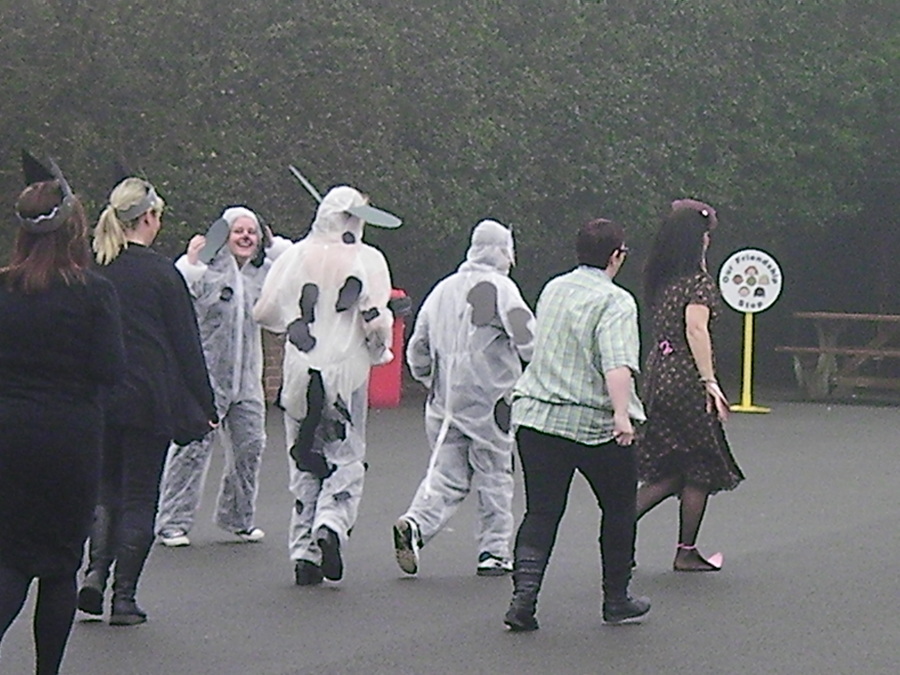 The Gingerbread Man was too quick! The staff are so unfit!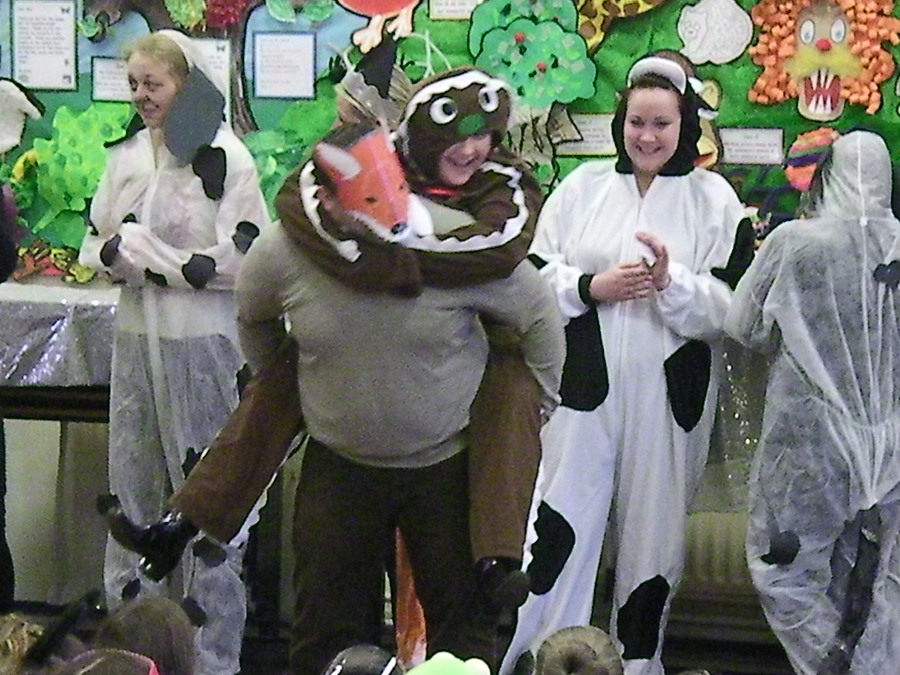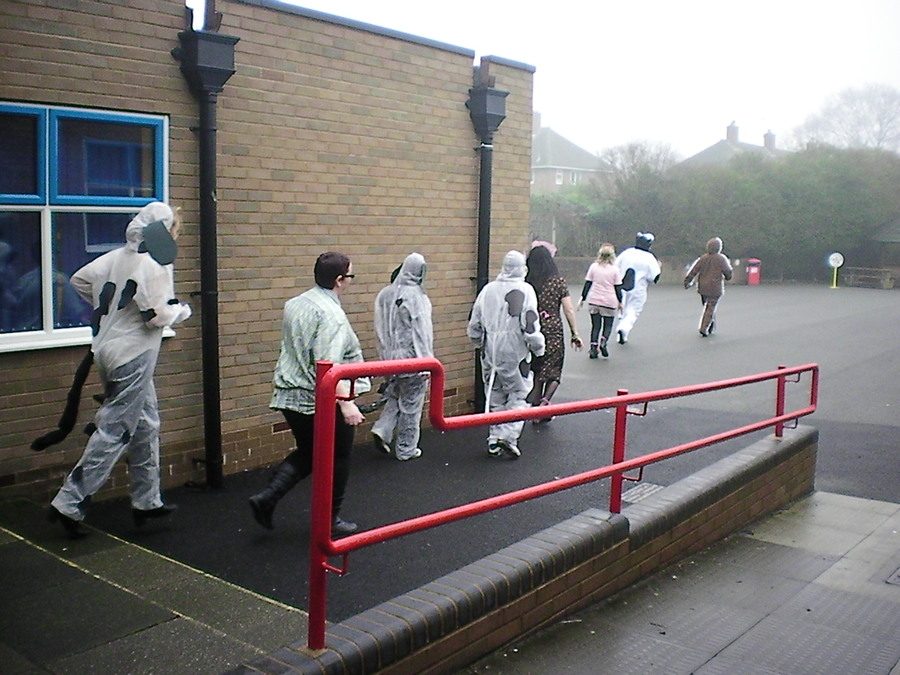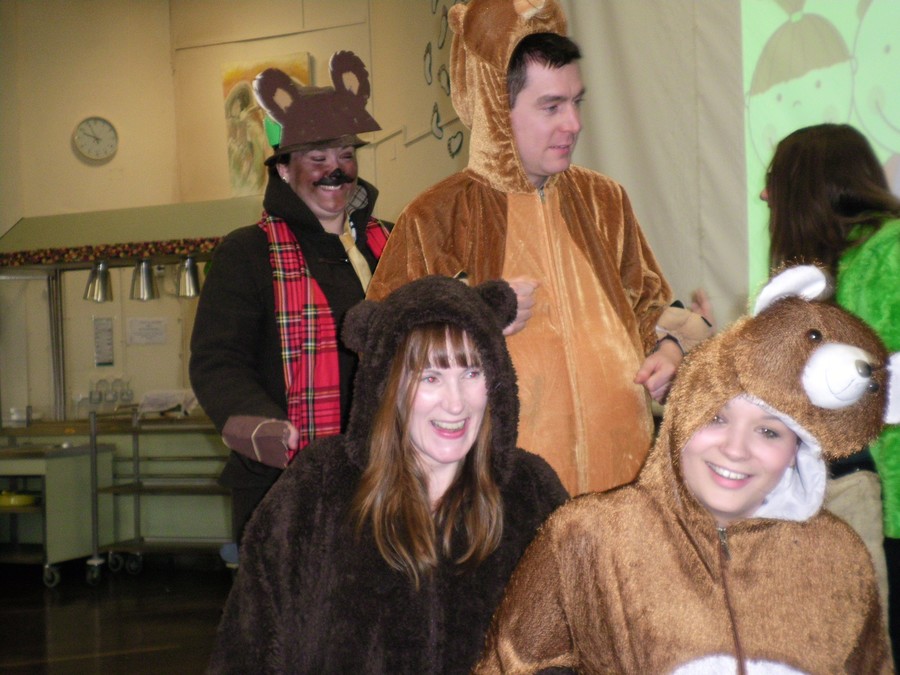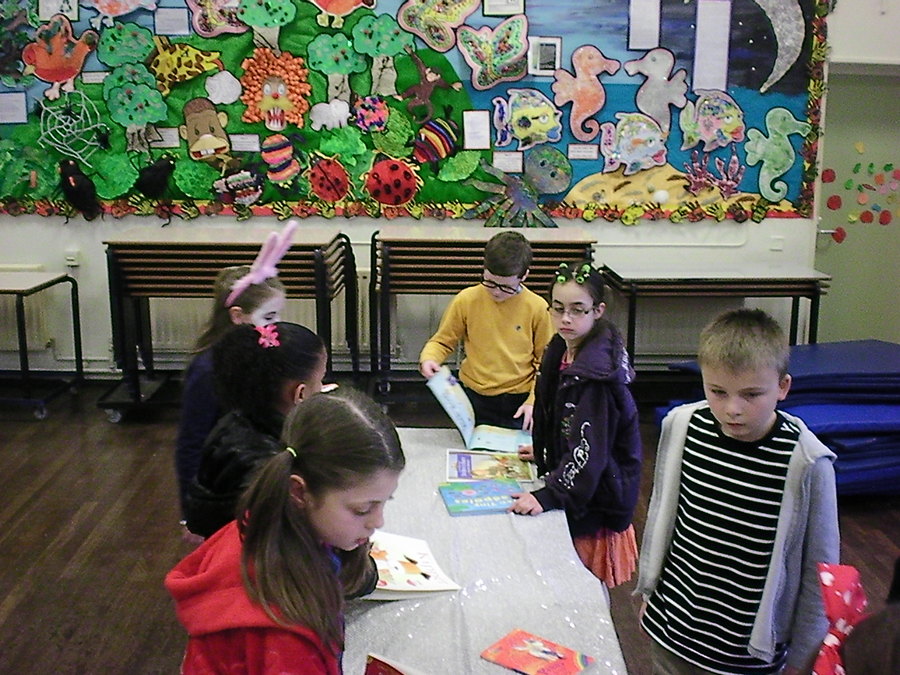 Key Stage Two children swapped some of their own books from home in the swap shop.