Our Special Educational Needs (SEN) Coordinator (SENCO) is Mrs Laura Potter who can be contacted through the school office if you have any concerns.
In this section you will find documents which may help you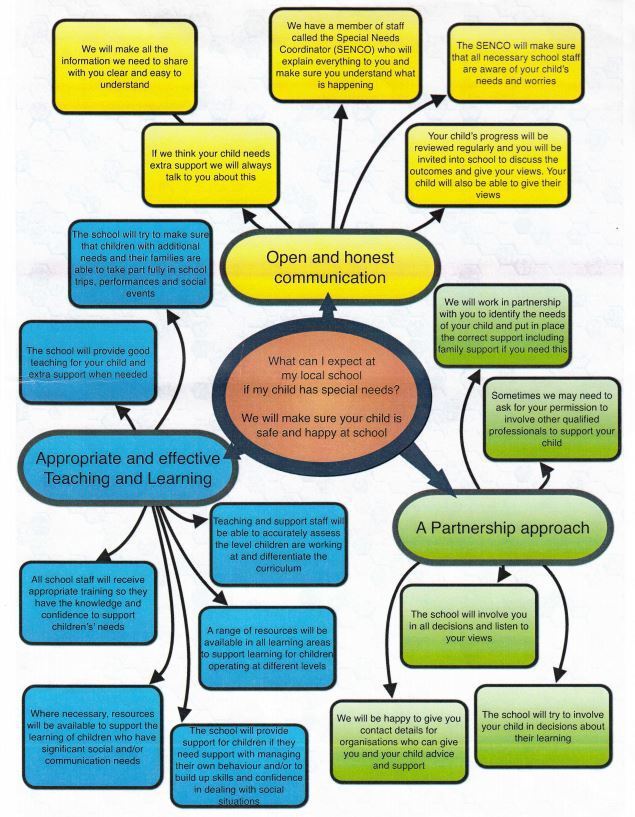 Please click on the yellow titles below for more information:
All schools are required to publish an SEN report which outlines their graduated approach to identifying and supporting pupils with SEN.
All schools must publish a school SEN policy to describe the school provision for pupils with SEN
All schools must comply with government legislation and have an Access Audit and an Accessibility Plan which is reviewed every 3 years. The purpose of this plan is to show how this school intends, over time, to increase the accessibility of our school for disabled pupils.
Published June 2015 . This is statutory guidance for organisations which work with and support children and young people with special educational needs or disabilities. It relates to part 3 of the Children and Families Act 2014.
Birmingham's Local Offer - As a result of the Children's and Families Act 2014 it is the responsibility of the local authority to develop and publish a Local Offer setting out the support they expect to be available for local children and young people with special educational needs (SEN) or disabilities.
For more information on Birmingham's local offer please click on the image below.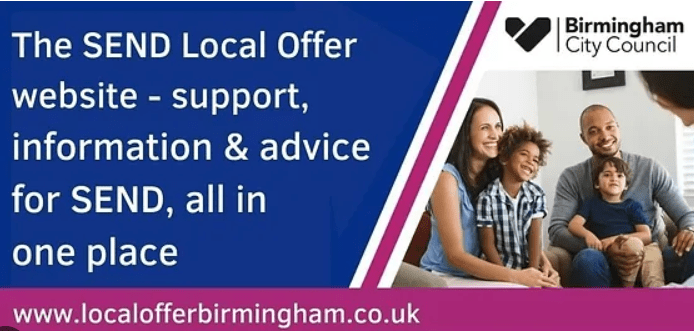 Resources to support communication and language development at home
Click on the images below for more information
At Guardian Angels we are always here to listen and support pupils and their family.
COMPLAINTS
Most complaints are easily resolved with the class teacher or SENDCO. However if after consultation with them parents/carers feel they have not received the outcome they would like, they will be directed to our Head teacher Mrs H Milligan, who will endeavour to resolve issues. She may direct parents to the Governing body if the needs arise. The school's complaints policy is published on our school website - this can be accessed by clicking here
We also encourage positive feedback from our parents and carers on our SEND provision. We are grateful for any feedback to improve our services to ensure the best outcomes for our children.